Les 1er et 2 juillet, Wizards of the Coast invite les curieux
à récupérer l'un des 50 000 decks Magic: The Gathering gratuits distribués dans les boutiques locales et en profiter pour (ré)apprendre à jouer.
Après l'énorme succès de la première édition des portes-ouvertes Magic le 15 avril dernier, où plus de 40 000 decks de 30 cartes furent distribués à travers l'Europe, Wizards of the Coast annonce la deuxième édition de ces Magic Open House lors du weekend précédent la sortie de la nouvelle extension, L'Âge de la Destruction.
Les 1er et 2 juillet, dans chacune des 1 700 boutiques européennes partenaires, les nouveaux joueurs seront accueillis lors de séances d'apprentissage utilisant des decks de découverte gratuits, des matchs amicaux, tout cela dans l'atmosphère détendue propre aux événements en boutique de Magic: The Gathering.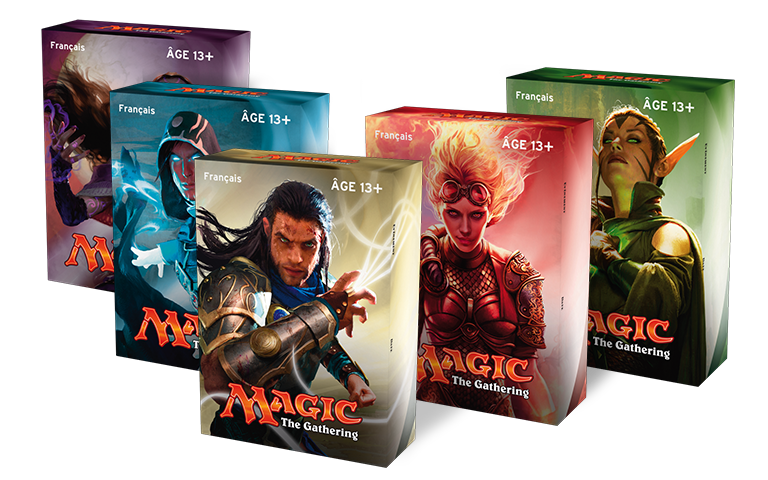 Les Magic Open House sont l'occasion de rejoindre la communauté, mais c'est aussi le moment idéal pour les joueurs souhaitant partager leur amour pour Magic: The Gathering entre amis. Chaque participant aux Magic Open House recevra une carte promotionnelle exclusive : une carte premium de L'Âge de la Destruction, et tout cela deux semaines avant la sortie de l'édition.
Les Magic Open House lanceront la saison de L'Âge de la Destruction, qui se poursuivra avec le week-end d'avant-premières ainsi que de nombreux événements à venir en boutiques. Pour plus d'informations sur L'Âge de la Destruction et les événements à venir, veuillez consulter magic.wizards.com/fr
Trouvez la boutique la plus près de chez vous ici : locator.wizards.com
https://www.minuitdouze.com/wp-content/uploads/Capture-d'écran-2017-01-10-à-15.01.56.png
335
370
Morgane Falaize
http://www.minuitdouze.com/wp-content/uploads/Minuit_Douze_logo.png
Morgane Falaize
2017-06-23 12:45:38
2017-06-28 09:19:22
Wizards of the Coast accueille les nouveaux joueurs de Magic: The Gathering durant un week-end découverte