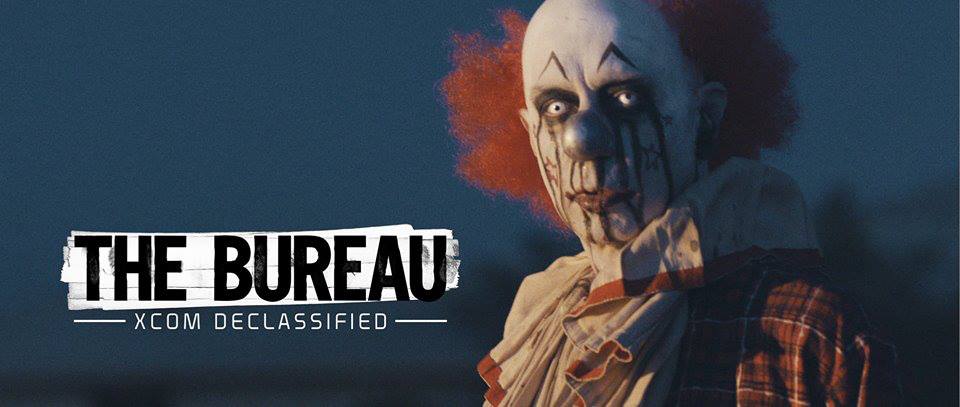 Commandez votre escouade dans l'histoire des origines de XCOM
Rejoignez la conversation sur Twitter en utilisant le hashtag #EraseTheTruth
2K et 2K Marin, les créateurs de BioShock® 2, annoncent que The Bureau: XCOM Declassified est disponible sur Xbox 360, PlayStation®3 et PC Windows. The Bureau qui associe jeu de stratégie et jeu d'action, est un jeu de tir tactique difficile qui apporte de l'originalité et de la profondeur au genre, et qui est "digne du nom XCOM" comme l'a écrit Game Informer.
En 2012, XCOM: Enemy Unknown, développé par Firaxis, a relancé la marque XCOM qui tient une place importante dans le développement du catalogue 2K," commente Christoph Hartmann, Président de 2K. "Aujourd'hui, The Bureau: XCOM Declassified ouvre la voie pour de nouvelles extensions dans l'univers de XCOM.
En 1962, au plus fort de la Guerre Froide, The Bureau raconte la première rencontre de l'organisation clandestine XCOM avec les extraterrestres, la guerre secrète menée contre cet ennemi mystérieux et les efforts mis en place pour dissimuler la vérité. Jeu de tir à la troisième personne, The Bureau propose ainsi une nouvelle expérience de jeu basée sur le jeu XCOM original, en ne proposant pas une vue god-like comme dans les jeux de stratégie classiques mais en plaçant le joueur dans la peau d'un commandant de bataille dans le vif du combat.
En tant qu'agent spécial William Carter, les joueurs dirigent leur équipe en utilisant la compétence "Battle Focus". Ils développent et mettent à exécution en temps réel les plans tactiques définis. Comme notre dernière ligne de défense, chaque commande peut avoir une influence sur la vie et la mort de Carter, son équipe et l'humanité.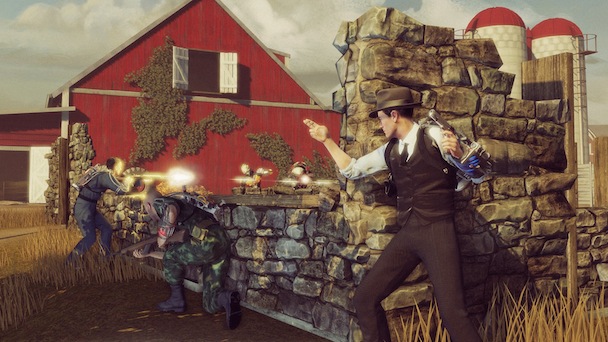 The Bureau: XCOM Declassified exige une réflexion tactique et des décisions intelligentes. Il récompense les joueurs avec de vrais défis et des conséquences réelles," ajoute Morgan Gray, directeur du développement chez 2K Marin. "La mort permanente pour nos coéquipiers et les décisions à prendre sont caractéristiques des jeux XCOM, The Bureau reste fidèle à ses racines tout en donnant aux joueurs une nouvelle façon d'expérimenter l'univers de XCOM.
The Bureau: XCOM Declassified a reçu la classification PEGI + 16. Il est disponible sur Xbox 360®, PlayStation®3, et sur PC Windows. Pour plus d'informations sur The Bureau: XCOM Declassified, vous pouvez visiter le site officiel : http://erasethetruth.com/
Vous pouvez également visionner les live action vidéos basées sur The Bureau, ici.
2K Marin est un studio 2K. 2K est un label d'édition de Take-Two Interactive Software, Inc. (TTWO au NASDAQ).
https://www.minuitdouze.com/wp-content/uploads/1150544_564570710245002_151124889_o.jpg
342
608
Morgane Falaize
http://www.minuitdouze.com/wp-content/uploads/Minuit_Douze_logo.png
Morgane Falaize
2013-08-23 12:01:41
2013-08-23 12:01:41
The Bureau: XCOM Declassified est disponible